Optical Gauge For Hairpin
The increasing demand for compact and high-performance electric motors for the automotive industry, poses the problem of motors with high specific energy and reduced overall dimensions. The problem has been solved by several car manufacturers, using stator winding made by hairpin.
The most important challenge is to realize the single hairpins so that they can best fill the stator grooves. This implies the need to precisely control the dimensions of these light and deformable components. Using a non-contact system, the actual measurement of the component can be obtained without any distortion introduced by touch probe gauging systems or reference jigs.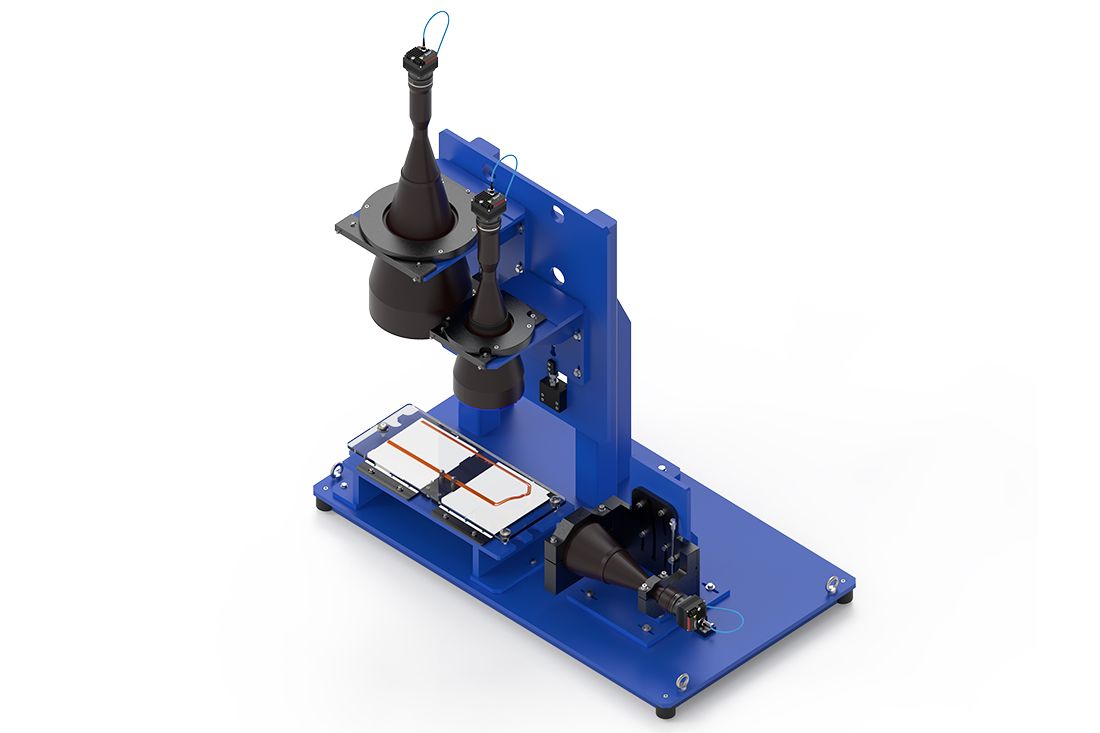 DESCRIPTION
The proposed solution, is a non-contact measuring system, able to perform the dimensional verification of the main geometric characteristics of the hairpin. Using three high resolution cameras the most important sections of the component are measured (head, tail and roof) with the aim to keep under control lengths, widths and twisting to avoid problems during the rotor assembly.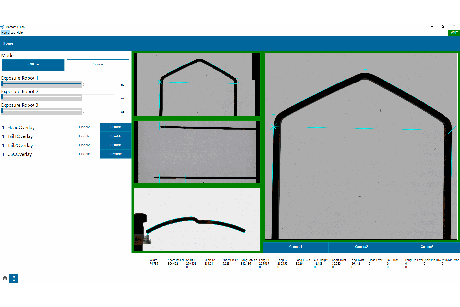 BENEFITS
Contactless
Fast
Precise
Flexible for different part type
VERSIONS
Manual loaded testing bench
Possibility to integrate the control into the automated production line, for 100% product inspection
TECH SPECS
3 x 20 Mpxl monocromatic camera
High contrast and low distorsion telecentric lens
Virtually maintenance free
Top
Contact us