Process Data Collection - Industry 4.0
XBrowser, XViewer and Tuning Board
Process data in forming and stamping technology are becoming more and more important for high quality parts, e.g. for the aerospace or automotive industries. This data can be stored automatically and is available to companies for immediate analysis and for assessment later in case of customer complaints, for internal analysis and improvement measures. By regularly storing the process data with date, time and product number, they can easily be found and evaluated.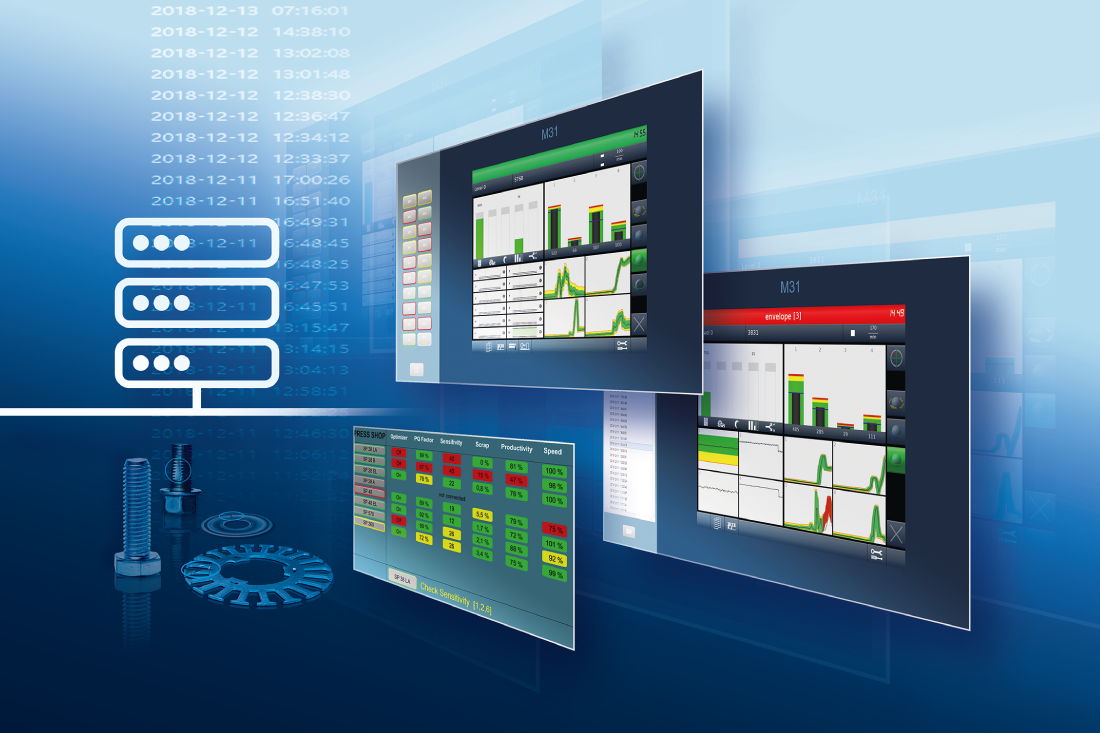 DESCRIPTION
Via the XBrowser process data are transmitted via network and stored on a customer server in the event of process faults or in time or stroke intervals.
In the XViewer those files can be analyzed offline in the office, be recalled, evaluated and analyzed even weeks later.
With the Tuning Board a various number of important process data can be summarized and displayed for immediate analysis on the shop floor or in the office. This overview enables direct access to the current production situation on each machine (speed, scrap etc.), the setting of the monitoring limits and the stability and productivity of the process.
To know more please read the article The importance of data collection to improve the quality of the manufacturing process.
BENEFITS
Analyze the actual production situation
Powerful tool for the production-, quality control- and tool design department
Check of the machine and tool setup, load distribution and process stability
Insight into the process parameters at any time
Behaviour of machine and tool can be evaluated more easily
Conclusions possible in the event of production problems
COMPONENTS
XBrowser
All data at a glance
Settings of all networked devices can be controlled from the office
Tour of production is no longer necessary
XViewer
Stored data can be recalled
Conclusions possible in the event of production problems
Behaviour of machine and tool can be evaluated more easily at a later stage
Tuning Board
All relevant process and monitoring data at a glance
Identify problems during production and immediately initiate improvement measures
Detection and improvement of unstable processes
Top
Contact us